FREE RETURN WITHIN 7 DAYS
If you are not satisfied with our product, we agree to you send back within 7 days(since the day you receive it).
The return is UNCONDITIONAL. No matter what reasons you have, include fabric, style, size, und so on, you can send back the package. After we receive the package, we will refund totally your payment. Specailtailor is only a few of websites that offer you this service.
RETURN UNCONDITIONAL applies to the customer who ordered a Suit Sample for the final suit or the second time purchases suit on our website.
We offer the customer the opportunity to make another suit, when he doesn't order a suit sample for his suit and is dissatisfied with the suit. The freight charges are afforded by customer. This also applies to the shirt and the coat.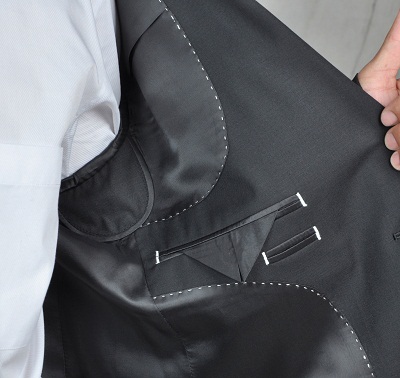 However, there are some details that you must follow:
1. It is necessary that the package must be returned within 7 days after arrived, we do not accept return exceed the period of 7 days.
2. Refundment will be started after we receive the return package, to avoid package lose, we suggest you sending package with your registered ID.
3. It is important to notice us before you send package out, please make sure that you have got our delivery address.
4. We do not accept customer's return, who misinputs data of body, (Exception: I.customers send us they own fitted suits to let us obtain their measurements.II. when they first time order a suit on our website, they choose Suit Sample Experience)
5. Normally, the clothing is made of promotional fabric has no chance to return, because of having No Suit Sample Experience.
6. The freight chargesare afforded by customer.