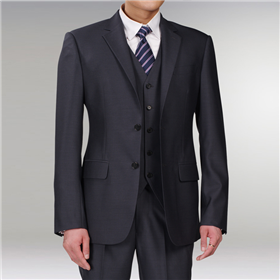 + £ 20
Dark Gray
REF: 371103-3
- Color : Dark Gray
- Pattern: Plain
- Material: 85%Wool,15%Polyester,300g/m - 110s
- Season: Spring,Autumn
This color is between fashion and official idea. Depending on how you style it, this suit can work for practically any business or social occasion. This suit can have a different feeling with different shirt-and-tie combinations.