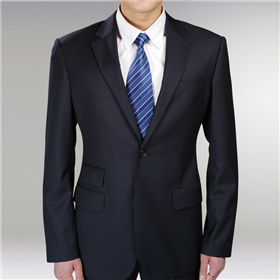 + £ 25
Dark Blue
REF: 21160-60
- Color : Dark Blue
- Pattern: Herringbone
- Material: 100%Wool,280g/m - 110s
- Season: Spring,Autumn,Winter
The Herringbone Dark Blue Suit is the perfect choice if you are looking to add a patterned suit to your wardrobe. The small herringbone pattern adds depth and texture to the dark blue. Exude confidence by pairing the Essential Herringbone Dark Blue Suit with a white shirt and a twill tie.