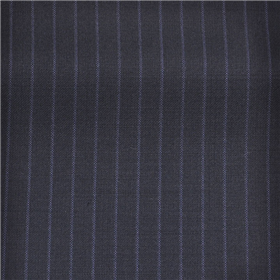 + £ 50
Dark Blue
REF: 21160-35
- Color : Dark Blue
- Pattern: Stripe
- Material: 100%Wool ,275g/m - 110s
- Season: Spring,Autumn,Winter
Opening one man`s wardrobe, the suit plays a leading role absolutely. The striped suits are more easily accepted. One this suit is enough to meet any occasion. It`s appropriate with a blue shirt.